Cavitation Surgery: A Reliable Solution to a Hidden Problem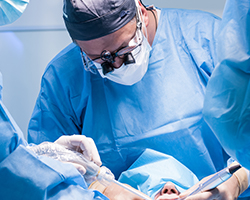 A cavitation is simply a hole in a bone that has been created due to a combination of an infection and poor blood flow. They often occur in the jawbone, typically in areas where a tooth has been extracted. It can be very hard for a patient to actually know if they have a cavitation, as they are difficult to see with the naked eye, and they can cause a wide array of symptoms that affect much more than the mouth. Dr. Twohig is very familiar with this condition, and he can help provide the relief patients' need through effective cavitation surgery.
How Can I Know if I Have a Cavitation?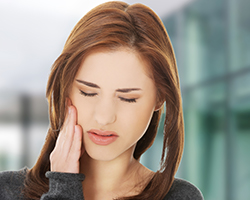 As we mentioned above, cavitations usually develop in the space where a tooth has been extracted, but they can also occur as the result of a root canal. While symptoms are widespread, the most common tend to be generalized orofacial pain and chronic headaches. The only way to be certain that you have a cavitation is to visit your dentist. They will be able to spot it with a help of an X-ray, which will show the deteriorated bone density.
How Cavitation Surgery Works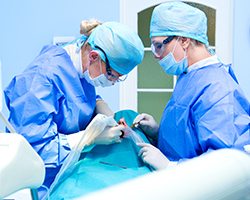 The primary goals of cavitation surgery are to remove any infected bone, disinfect the area, and restore the bone if needed.
For this procedure, Dr. Twohig will utilize ozone therapy to eliminate any bacteria and gently numb the area before removing any damaged bone. Next, he may place a filling or grafting material to build up the jawbone. After that, he will try to address any overall health concerns that led to the development of the cavitation, such as smoking or the presence of other toxins in the body.
Cavitations are unfamiliar to most patients, but for many, they are the root cause of a chronic pain that other doctors just can't seem to figure out. If you're experiencing persistent soreness in your jaw, head, or neck, a cavitation may be the cause, and Dr. Twohig can help provide the relief you deserve. To learn more about cavitations and what you can do about them, contact us today.