Mercury-Free Dentistry – Weyauwega, WI
Repairing Smiles Without Harmful, Toxic Materials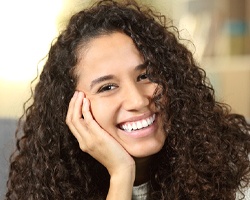 As a holistic dentist in Weyauwega, WI, Dr. William Twohig believes in providing only natural, biocompatible, and mercury-free restorations. Using composite resin materials to fill cavities and create dental crowns, he and his team can repair, restore, and rebuild your smile without the use of the more traditional, harmful, and toxic material – mercury. Not only does this allow our dental practice to provide care to individuals who are sensitive to metals and other similar materials, but it also serves a larger purpose in making a positive impact on the environment. To find out how you can get started, call us to schedule an appointment today!
The Dangers of Mercury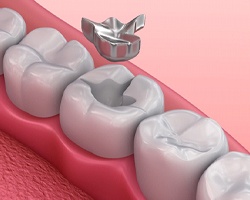 Although dental professionals have been using traditional amalgam fillings, crowns, inlays, and onlays for decades, research shows that the mercury found within the metal is extremely toxic to the body. Not only is it capable of causing problems with your respiratory, cardiovascular, and digestive systems, but it also weakens the immune system in its entirety.
Too much mercury (also known as mercury poisoning) is known to cause depression, chronic fatigue, autism, and even multiple sclerosis. If you consider how much mercury is used to create a traditional amalgam restoration (i.e. filling), it is comparable to a thermometer. Although it becomes a vapor when reaching room temperature, it can easily enter the bloodstream when inhaled, resulting in eventual problems for the body.
Biocompatibility of Composite Resin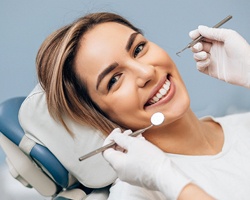 One of the great aspects of seeing Dr. Twohig is that he is committed to offering alternative restorations that are harmless to the body as a whole and are environmentally friendly. Patients who have sensitivities to metal cannot reap the benefits of an amalgam dental crown or filling. However, by offering these services and using composite resin, everyone can now receive the care they need.
The best part is that patients do not have to sacrifice quality or longevity when opting for a tooth-colored, composite resin filling. These materials have been tested and proven to last and remain durable for years.
The Removal Process of Mercury Fillings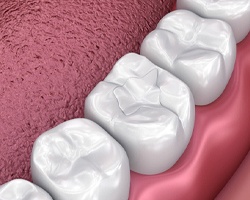 Want to be rid of the mercury fillings in your mouth? You're in luck! Dr. Twohig and his team of professionals can safely and effectively remove this harmful material with ease. Taking extra precautions to ensure you are not exposed to any particular particles or vapor consisting of mercury throughout the removal process, they will replace it with a tooth-colored filling that is not only better for your overall health and wellbeing but also blends in beautifully with the rest of your smile.
You'll never have to worry when allowing your holistic dentist to perform this type of treatment. You can leave with greater peace of mind knowing that your teeth are being treated with the utmost care.
Potential Problems with Amalgam Replacements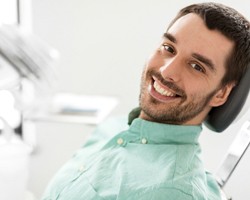 But what if a problem develops with your composite resin filling? While it is highly unlikely, it is possible. Some individuals have expressed problems with tooth sensitivity and pain. If you have a filling that has extended deep down within a particular tooth, the use of composite resin can create additional cracks and leak.
To prevent this from happening, Dr. Twohig and his team will take extra precautions to control any moisture that is accumulating during the removal and replacement process, avoid cross-contamination, and use the appropriate amount of material. This will reduce the likeliness for problems to occur when receiving your new fillings.