Our Advanced Services & Technologies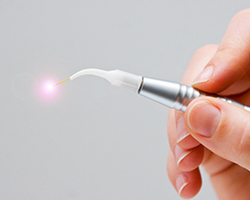 Dental technology is changing faster than ever these days, giving dentists like Dr. Twohig the capability to find, diagnose, and treat a wider variety of problems in less time while keeping a patient more comfortable. Making sure our office is up to date is a very important part of how we approach holistic dental care, because with the latest tools, we're able to determine and provide the most conservative solutions. Read on below to learn about some of the services you just won't find at other practices.
TMJ Therapy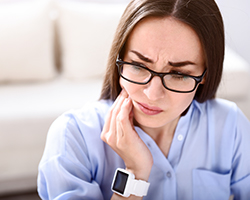 TMJ therapy enables us to address problems stemming from the sensitive jaw joints, which can manifest as a stiff and painful jaw, chronic headaches, earaches, and even neck and shoulder pain. With an array of non-invasive treatments, we can help provide the relief patients need.
Sleep Apnea Therapy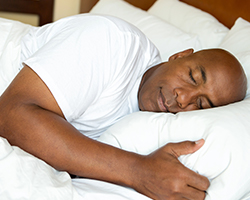 Sleep apnea affects over 20 million Americans every night, and it can lead to chronic snoring, persistent exhaustion, and dangerously high blood pressure. Fortunately, Dr. Twohig can help patients rest easy with the help of a custom-made oral appliance. This can even provide a viable alternative for those already using a CPAP machine!
Learn More About Sleep Apnea Therapy
Intraoral Cameras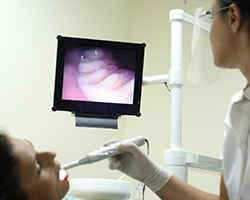 Thanks to our Soprolife and Carestream intraoral cameras, we can help you finally see your smile from your dentist's point of view. These small cameras can be comfortably maneuvered through the mouth to capture high-resolution images of the teeth and gums we can then display on a large chairside monitor. This will make it much easier for you to understand your dental health so you can make more confident treatment decisions.
The Wand™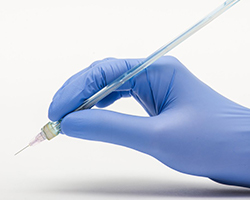 If you hate needles or injections, then you'll love The Wand™. It is a computer-assisted anesthesia administration device, which is a fancy way of saying that it takes away that little pinch before you go numb. It works by applying a small amount of anesthesia to the area before administering the rest very slowly. With this, you likely won't feel a thing. Now, you can trust that your entire dental procedure, no matter what you need, will be painless from beginning to end.
Cavity Detection System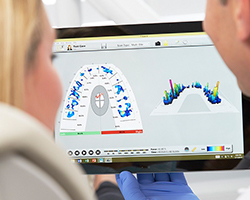 Detecting tooth decay as early as possible is one of the most important things we do in dentistry, and using our DIAGNOdent and Soprolife systems, it's now easier than ever. They use a beam of light to scan the enamel that can find the signs of decay that would normally be too small for a traditional exam to catch. With this information, we'll be able to quickly intervene and stop a cavity from forming in the first place.
Soft Tissue Laser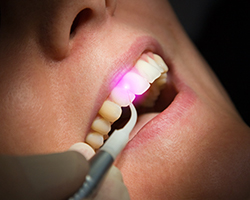 Our Odyssey and Viau diode lasers give us the ability to perform even the most sensitive periodontal (gum) procedures with relative ease. A laser's highly concentrated beam of light can instantly eliminate bacteria located along the gum line as well as painlessly remove any infected tissue. It can also be used to perform quick and easy gum lifts to correct "gummy" smiles. Most patients don't even need anesthesia to feel completely comfortable during a laser treatment.
Learn More About Our Soft Tissue Laser
Platelet Rich Fibrin/Platelet Rich Plasma Therapy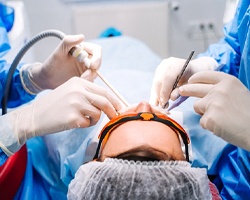 If you want to experience a timelier recovery that produces effective results, Dr. Twohig has a viable solution. With platelet rich fibrin/platelet rich plasma therapy, we can use a sample of your blood to produce white cells and platelets and place it on the surgical site to encourage faster healing as well as bone and tissue regeneration. Used on patients undergoing bone grafts, dental implant placement, and even tooth extractions, this proven holistic method of treatment is becoming vastly popular among patients throughout the country.