Oral Cancer Screening – Weyauwega, WI
Comprehensive Exams Can Save Lives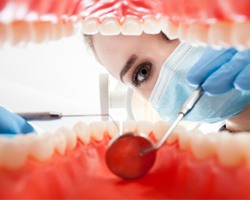 According to the American Cancer Society, approximately 53,000 Americans are diagnosed with oral cancer every year. Out of those diagnosed, around 10,000 will die annually. When caught in the late stages, the 5-year survival rate reaches as low as 34 percent. However, if caught early, that same rate jumps up to 84 percent. By visiting Dr. Twohig's office regularly for dental exams, you can improve your chances of catching oral cancer before it has the chance to cause serious or permanent damage. If you're not familiar with the symptoms or still need to get yourself checked, give our office a call today!
Signs and Symptoms of Oral Cancer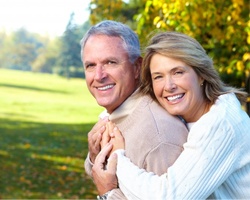 Oral cancer has many symptoms that Dr. Twohig will be on the lookout for, but that doesn't mean you shouldn't keep an eye out in between your routine visits. To stay proactive, it's worth conducting a brief self-exam of your throat, mouth, tongue, gums, lips, cheeks and tonsils in a well-lit room once a month. The sooner you can catch the signs of oral cancer, the sooner you can get examined by a professional and seek treatment. During your exam, look out for the following symptoms and sensations:
Sores that do not heal (usually after a two-week period)
Lumps, bumps or thickening of tissue
Red or white patches
Chronic sore throat or hoarseness
Chronic bad breath even after brushing
Difficulty chewing or moving the jaw
What Does My Dentist Look for During a Screening?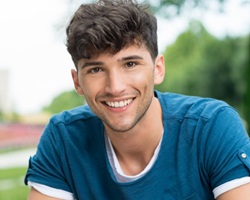 Essentially, Dr. Twohig looks for any asymmetries that exist within your oral structures. This may include bumps, swellings, patches or other oddly shaped areas of your mouth, neck or throat. It also includes discolored areas or ulcerations that may indicate development of oral cancer. While not all of these signs inherently mean that oral cancer is present, they are enough to cause concern.
What Should I Expect During My Screening?
During the screening, Dr. Twohig performs both a visual and physical exam to confirm the signs and symptoms of oral cancer. If you've had a dental exam before, chances are the dentist performed an oral cancer screening without you even realizing it. Dr. Twohig uses a light and mirror to see all the deep pockets of the mouth for the visual portion. During the physical portion, he'll feel the head, cheeks, jaw, chin and oral cavity to confirm if any pain is present. If for any reason he believes that oral cancer is developing, he'll refer you to a separate doctor to have additional tests performed.