What is Holistic Dentistry? – Weyauwega, WI
A Whole-Body Approach to Dentistry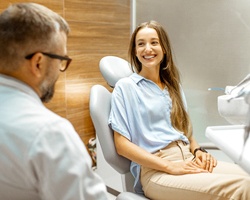 When it comes to finding the right dentist, you may want someone who takes your whole health into consideration when recommending treatment for a particular tooth or gum-related problem. While most dental offices practice a form of dentistry focused solely on the benefits/consequences of a particular treatment performed within the oral cavity, a holistic dentist in Weyauwega, WI, looks beyond the mouth and determines how treatment will affect your overall health and wellbeing. If you're ready for a gentler dental professional who offers a whole-body approach, consider how Dr. William Twohig and his team can help you achieve healthier, longer-lasting results. Call our office to schedule a visit today!
What is Holistic Dentistry?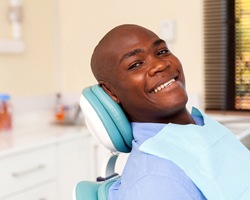 Holistic dentistry, which is also known as biological dentistry, focuses on the mouth and body as a whole, not separate entities. But what does this really mean? It means that Dr. Twohig and his team take careful consideration when crafting treatment plans to ensure the recommended care does not negatively impact your mouth or overall health.
By using non-toxic, biocompatible materials, we can restore, enhance, and improve your smile without compromising your body's health. From metal-free dental restorations (i.e. crowns, fillings, implants, bridges, etc.) to fluoride-free solutions to combat tooth decay and strengthen tooth enamel, Dr. Twohig will always strive to help you keep as much of your natural tooth is possible.
This alternative method of dentistry allows you to continue receiving necessary dental care without worrying about how the materials used or treatment methods will impact your body as a whole. Instead, Dr. Twohig stands by his commitment to ensuring:
All traditional amalgam restorations (i.e. crowns, fillings) are never used and are instead, replaced with biocompatible, natural solutions
Your total health is considered (i.e. sleep patterns, heart and brain health, gut health)
You receive the patient education necessary to understand how diet and nutrition can positively/negatively impact your oral health
How Does it Differ from Traditional Dentistry?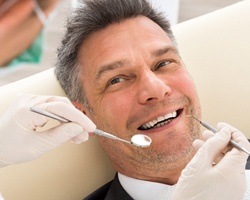 A few ways holistic dentistry differs from more traditional methods include:
Alternative treatments to combat tooth decay instead of using fluoride
Using ceramic dental implants instead of titanium
Relying on composite resin and metal-free restorations instead of traditional amalgam
Using Ozone Therapy to preserve natural teeth and create a more comfortable experience for patients