Checkups and Cleanings – Weyauwega, WI
Achieving Great Oral Health the Natural Way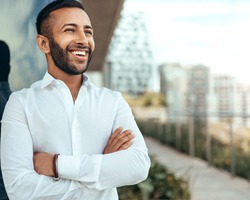 Why Choose Dr. William Twohig for Checkups and Cleanings?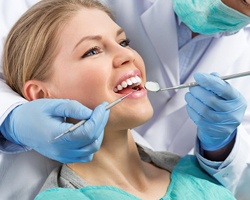 A holistic dentist who considers your oral and overall health
Thorough removal of plaque and tartar buildup
A personalized treatment plan to meet your needs
What Happens During a Typical Checkup?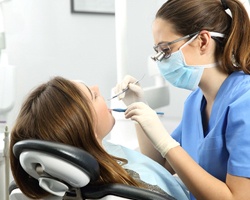 A typical dental checkup includes Dr. Twohig thoroughly examining your teeth, gums, throat, neck, jaw, and other facial structures. While it might seem a bit odd for him to check areas outside your mouth, it is necessary due to the importance of early detection as it pertains to oral cancer.
Dr. Twohig will also be checking for any signs of tooth decay and gum disease, as it is imperative that these problems be addressed quickly to prevent further damage or decay. Don't be surprised if you see him use our DIAGNOdent and Soprolife systems, which use a beam of light to detect for signs of decay and cavities.
Depending on what he sees during your checkup, he will customize a treatment plan that will benefit both your oral and overall health. Dr. Twohig offers nightguards to combat against bruxism (teeth grinding), sportsguards to protect against damage while playing sports, and even periodontal therapy to help you regain your gum health.
What Happens During a Typical Cleaning?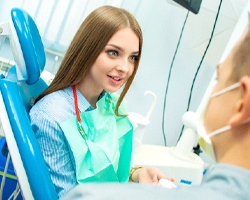 Once your checkup is complete, one of our skilled dental hygienists will come in and begin to clean your teeth. Using special tools, we will clear away any plaque and tartar that is built up around the gum line. This is necessary to prevent it from spreading beneath your gums and leading to gingivitis.
After removing the harmful bacterial buildup, we will floss between your teeth and give them a final polish. You'll enjoy a smooth, fully refreshed smile once we are finished.
Why Scheduling Appointments Twice a Year is Important
Dentists have been recommending six-month appointments for a long time. The reason is that problems can develop quickly, and by the time you come in for your next appointment, we should be able to catch it early enough to stop it or keep it from worsening. Our mouths come into contact with harmful bacteria every day, and if proper oral hygiene habits are not being practiced at home, gum disease and tooth decay can escalate.
In order to maintain the health of your teeth, gums, and other areas of your body, it's imperative that these regular dental appointments continue throughout your life.