Meet Our Weyauwega Dentist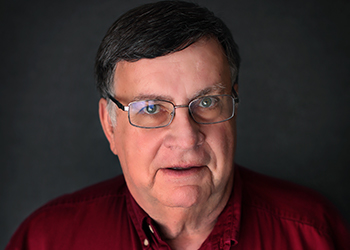 William J. Twohig, D.D.S.
William J. Twohig has been practicing dentistry for around 40 years. Out of that 40, he has dedicated the last 20 to searching for alternative methods of dentistry to offer his patients both quality and care for their individual needs. Dr. Twohig works with a large group of natural practitioners, chiropractors, acupuncturists, traditional doctors, and specialists in muscle testing, nutrition, homeopathy, tap therapy, aromatherapy, detoxification, and much more. Our staff is knowledgeable in preventive dentistry, treatment of periodontal and gum disease, emergency care, restorative dentistry, aesthetic dentistry, ozone dentistry, dental implants, and dentures. Our office also offers a wide variety of xylitol, oils, and hygiene products.

Dr. Twohig practices dentistry In Weyauwega, WI with a natural and holistic approach. His philosophy is based on the idea that he strives not to alter any other part of the body by what he puts in a patient's mouth. He holds himself to this high standard by being well informed about cutting-edge ideas and technology through attending classes and seminars. After carefully assessing the value of the new ideas, Dr. Twohig has implemented the appropriate concepts into his practice.

Over the last 20 years, Dr. Twohig has been looking into the concept of enhancing the body's internal environment through improving its biological terrain. He regularly takes courses provided by the IAOMT, the International Academy of Oral Medicine and Toxicology, follows their lead, and applies their underlying ideas into his dentistry. Inspired by Dr. Phil Mollica and Dr. Robert Harris with the American College for Integrative Medicine and Dentistry, Dr. Twohig regularly incorporates ozone therapy into dental treatments. The research and work that Dr. Julian Holmes of South Africa has done in this field was also an inspiration. This type of treatment has positive therapeutic and preventative effects on dental tissues without the harmful effects of chemicals. Dr. Twohig's methods incorporate the use of ozonated air, water, and oils. He is now a leader and lecturer on ozone therapy and a founding member of AAOT, The American Academy of Ozonotherapy.

In recent years, more and more individuals are assuming greater responsibility for their own health. There is a dawning awareness that good health is more than the absence of disease. In this regard, Dr. Twohig has assumed a primary obligation to provide information and guidance to those persons seeking to participate in their own health care and to help in the continuing education of practitioners who have a desire to expand their awareness.