Preventive Dentistry Preserves Oral Health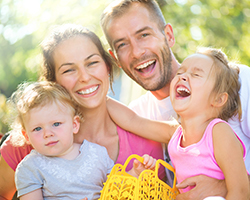 When it comes to your oral and overall health, prevention is the name of the game, as avoiding a problem is much better for the body than simply fixing it later. This is the approach Dr. William Twohig takes with all of our patients, and it enables him to stop many dental problems before they even begin. With just two appointments each year, he can make a tremendous difference in the long-term health of both your mouth and your body. To start safeguarding your smile (and more) today, give us a call to schedule an appointment.
Checkups & Cleanings
The standard checkup and cleaning are two of the most effective services we provide every day, and they allow us to do a few very important things. One, a checkup (or oral exam) helps Dr. Twohig gain a complete understanding of your dental health as well as catch problems at their earliest stages. And, a dental cleaning lets our team remove all of the plaque and tartar buildup on your teeth that is the root cause of most dental problems.
Learn More about Checkups and Cleanings
Periodontal Therapy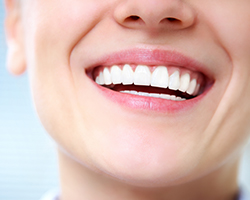 The health of your gums is absolutely essential to the health of your body, as they are a vital part of your mouth, which is the gateway to your body. By taking care of your gums and keeping them free of infection (periodontal disease), we can not only protect your smile, but also reduce your risk of suffering from diabetes, stroke, heart attack, and dementia. Our periodontal therapy services are quite comprehensive, including scaling and root planing, laser treatment, ozone therapy, and even non-invasive surgery to correct gum recession.
Learn More about Periodontal Therapy
Dental Sealants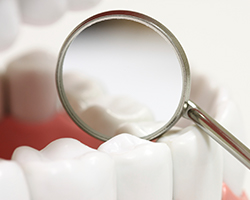 A dental sealant is a easy way we can help protect vulnerable teeth from decay. They are made of a clear, (BPA-free) plastic-based substance that we apply directly to the teeth, and they create an invisible barrier that harmful plaque, food particles, and bacteria cannot penetrate. We tend to only place them on the back teeth, as these are the most difficult to clean while brushing, especially for young children.
Sports Mouthguards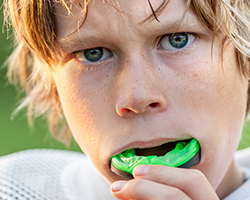 Up to 40% of all sports injuries are actually dental-related injuries, and many of these can be easily avoided by wearing a custom-made sports mouthguard. A mouthguard designed by Dr. Twohig will not only be specially made to fit over your teeth, but it will also be much stronger than anything you can buy at the store. Plus, he'll only use non-toxic materials so you can stay safe from head to toe.
Nightguards for Bruxism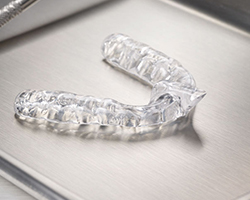 Bruxism is a very common condition where a person unconsciously clenches their jaw and grinds their teeth while they sleep. Left untreated, this can wear down the teeth, cause them to break, and even strain the sensitive jaw joints. To help relieve this problem, we can have a patient wear a nightguard to bed. This small, custom-made mouthpiece will place a firm but comfortable barrier between the teeth to prevent them from grinding together.
Oral Cancer Screenings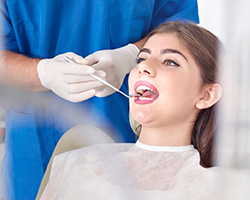 According to research, oral cancer actually claims at least one life each and every hour in the U.S. alone, and this is in large part because the disease is often not detected until it is quite advanced. It is very treatable when caught early, which is why Dr. Twohig is happy to perform an oral cancer screening as part of your regular checkups. It only takes a few minutes, but it could literally be the few minutes that saves you or a loved one's life.
Learn More About Oral Cancer Screenings
Emergency Dentistry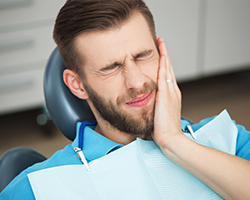 As with any kind of emergency, dental emergencies always occur suddenly and unexpectedly. Fortunately, should luck take a turn for you or a loved one's teeth, you can always rely on our practice to get the immediate, professional help that you need. We always try to see emergency patients the same day that they call in, so with us, if you're in pain, we won't keep you waiting. Whether it's a knocked out tooth, severe toothache, or damaged dental work, we're able to handle it all in our Weyauwega office, so just give us a call!