February 1, 2019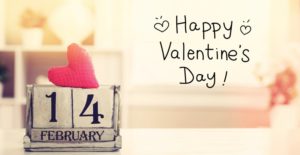 A friend of mine recently shared her story with me. Her daughter was preparing for her junior prom. Her date arrived to pick her up for the evening ahead. As he politely smiled at the girl's mother, she became concerned. His teeth were covered with plaque and blood was visible between and along the gum tissue of his teeth. As a dentist, she began to think of the bacterial conditions occurring in his mouth.
The young couple headed out the front door to their awaiting limousine. As the door closed the beautiful girl received a text message from her mother. "Don't you dare kiss him!" it read.
Does this sound familiar? You may need to visit a dentist in Weyauwega to improve the state of your breath before Valentine's Day.
What Makes a Mouth Kissable?
When you're trying to address bad breath, you need to start by thinking about the direct causes first, then figure out which habits are worsening that cause. Bad breath can be caused by certain pungent foods, but it's largely caused by bacteria plaque that's built up on the teeth, gums and especially the tongue. Depending on your oral care routine and the foods that you eat, you may need to take additional steps that others do not.
Furthermore, bad breath isn't only caused by the plaque-buildup. Plaque triggers inflammation in the gums, which causes an infection. One of the more common symptoms of gum disease is chronic bad breath, even after brushing and flossing. If you have untreated decay, that can also easily lead to bad breath.
Other Reasons to Keep Harmful Bacteria Out
When bacteria run rampant inside your mouth and cause bad breath, it's reason enough to take the necessary steps towards improving your oral hygiene. However, we have also known for years that the bacteria, viruses and fungi in your mouth do not just remain in one place. There is just one cell thickness between them and the rest of your body.
Once an infection is present, a simple cut or puncture to your tissues while eating and these bugs are off to the races. They manifest throughout your body to find another place to do their damage. By reducing your level of oral bacteria, you lower your risk factors for developing cardiovascular disease, stroke, cancer, and even diabetes and Alzheimer's!
How Can You Improve Breath and Remove Bacteria?
Oral hygiene is extremely important, but brushing and flossing alone are not enough. Even after brushing, bacteria are still present in your saliva and living on your soft tissues of your mouth. Within minutes these organisms inoculate these areas again. You may want to consider Oxygen/Ozone treatments, Xylitol, natural plant-based products, probiotics, as well as visiting your dentist regularly.
Once your mouth is healthy and free of harmful organisms, you must consider from where you might re-infect yourself. Our daily lives are filled with events in which we may exchange bacteria. Sharing a piece of food or another's beverage, having a playful pet lick your face, even a kiss from a relative, are events where bacteria can be spread.
Need more advice or treatments for improving your breath in time for Valentine's Day? Schedule your next dental appointment today!
About the Author
Dr. William J. Twohig earned his DDS degree from Marquette University and practices natural and holistic dentistry, which simply means he focuses on treating patients naturally to reach whole body wellness. To learn more about is practice, you can contact him through his website.
Comments Off

on Dentist in Weyauwega Gives Tips for Better Breath on Valentine's Day
No Comments
No comments yet.
RSS feed for comments on this post.
Sorry, the comment form is closed at this time.