February 26, 2019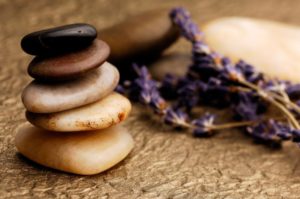 You care about your health. You try to avoid things that are bad for your body in what you eat and in the products you buy. You respect your body, but does your dentist show that same level of care when you go in for treatment? Do you know whether the materials they use are safe for your overall health? If you choose to go to a holistic dentist in Weyauwega, you don't have to wonder. Here are 4 good reasons that you should consider switching to a holistic dentist over a general dentist.
Focus on Total Health
When you visit a holistic dentist, you know you're working with someone who has your overall well-being in mind, not just your teeth. Holistic dentists tend to favor conservative treatments, preserving as much of the natural tooth structure as possible, so you can have peace of mind that you are only getting the treatment you need to restore your oral health.
Better for Your Body
A holistic dentist only uses materials that won't harm your body. Some general dentists use amalgam, which is a compound containing mercury, for filling cavities. This exposes your body to potentially harmful substances. A responsible holistic dentist uses a biocompatible material called composite resin for fillings. Composite resin is made of plastic and fine ceramic particles, which makes it a safer restoration alternative.
Better for Your Mouth
In addition to being bad for your body, amalgam fillings are inferior to composite resin in other ways. For instance, composite resin can be shaded to match your teeth's color, so your restoration looks more natural, whereas amalgam fillings leave a dark silvery blob on your teeth. Also, amalgam does not bond well to your tooth structure, so more of the healthy tooth has to be removed to ensure the filling stays in place. In contrast, composite resin is much more stable, adhering to and giving support to the natural tooth structure.
Less Invasive Treatment
Holistic dentists provide alternative therapies that are less invasive than techniques used by general dentists. For example, for treating gum disease, traditional periodontal therapy involves scaling, a deep cleaning both above and below the gumline to clear out plaque buildup, and root planing, smoothing out the rough surfaces of the exposed roots. In contrast, some holistic dentists use ozone therapy to treat gum disease. This method consists of enriched oxygenated water, which is perfectly safe, killing the bacteria around and below the gumline. Many times additional cleaning isn't needed because the ozone therapy is so effective.
In the end, how your dentist in Weyauwega approaches your dental care matters. By visiting a holistic dentist, you can enjoy all the same benefits and also endure less intensive treatment. With your oral and overall health in mind, your holistic dentist can help you keep your mouth and body healthy and whole for many years to come.
About the Author
Dr. William Twohig has been practicing dentistry for 40 years and has employed holistic approaches to dental care for 20 of those years. He incorporates the use of ozonated air, water, and oils into his practice to help patients get the treatment they need without the harmful effects of chemicals. To schedule an appointment with him, call (920) 867-3101 or click here.
Comments Off

on 4 Reasons to Switch to a Holistic Dentist in Weyauwega
No Comments
No comments yet.
RSS feed for comments on this post.
Sorry, the comment form is closed at this time.