June 2, 2019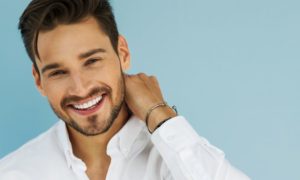 Over the years, you've probably heard others talk about fluoride and its ability to prevent tooth decay. What you may not have heard are the toxic effects it can have on your overall health. Whether you're treating your own teeth or your children's, it's important that you know what you're putting in your body. Let a holistic dentist in Weyauwega explain how you can prevent tooth decay without the use of fluoride.
Why Should I Avoid Fluoride?
You've heard all about how fluoride strengthens your teeth and prevents cavities from forming, but it's actually very toxic. When ingested, as it can often be among children, it can be harmful to the brain, heart, bones, and digestive system. If you or your child are exposed to too much fluoride over time, it can actually weaken the enamel of your teeth, which is the complete opposite of what it's supposedly meant to do.
What Causes Cavities to Form?
If all you've ever heard is that plaque is the main culprit behind cavities, you'll be surprised to know that cavities can begin to form as a result of too much bacteria building up in your mouth. It's the bacteria within the plaque that causes this type of decay. When this bacteria adheres to your teeth, it can begin to burrow or eat away at the enamel of your teeth, creating holes or cavities.
If you or your child eat lots of sugar or acidic foods, this can weaken the tooth enamel, dissolving the protective barrier of your teeth. Fluoride supposedly helps to protect this layer, but there are natural ways to keep your teeth from suffering the toxic effects of fluoride while staying whole and cavity-free!
How Can I Prevent Tooth Decay from Forming the Natural Way?
To ensure you and your child maintain good oral health without the use of fluoride, here are a few ways you can prevent tooth decay from ever developing:
Reduce the amount of bacteria in your mouth: This may seem difficult to do as bacteria can form as a result of just about anything that goes into your mouth, but you can cut back on the amount of sugar you're ingesting, as well as enjoy a cup of herbal tea or water during the day. This will flush out any bacteria in your mouth. In addition, you can use essential oils or homemade toothpaste instead of fluoride toothpaste.
Keep your teeth clean: Brushing your teeth is the number one way to prevent plaque from building on your teeth. You'll need to do this twice a day for a full two minutes, at least. It's preferred that you brush after every meal so that the amount of bacteria is reduced and it quickly removes any food leftover in your mouth.
Take Calcium and Vitamin D: These two supplements can help to prevent cavities, so if you can't get enough of them through food, opt for over-the-counter natural supplements.
By following these simple tips and rules, you'll have a cavity-free smile you can achieve the natural, safe way. If you want to learn about any natural treatment methods for stopping cavities in their tracks, talk to your dentist in Weyauwega.
About the Author
Dr. William Twohig, DDS, has dedicated the last 20 of his 40 years of practicing dentistry searching for alternative methods to offer his patients. Working with a large group of natural practitioners, chiropractors, acupuncturists, traditional doctors, and specialists, he and his staff practice a natural and holistic approach. To find out how we can help you, visit our website or call (920) 867-3101.
Comments Off

on Learn How to Prevent Tooth Decay from a Holistic Dentist in Weyauwega
No Comments
No comments yet.
RSS feed for comments on this post.
Sorry, the comment form is closed at this time.