January 11, 2022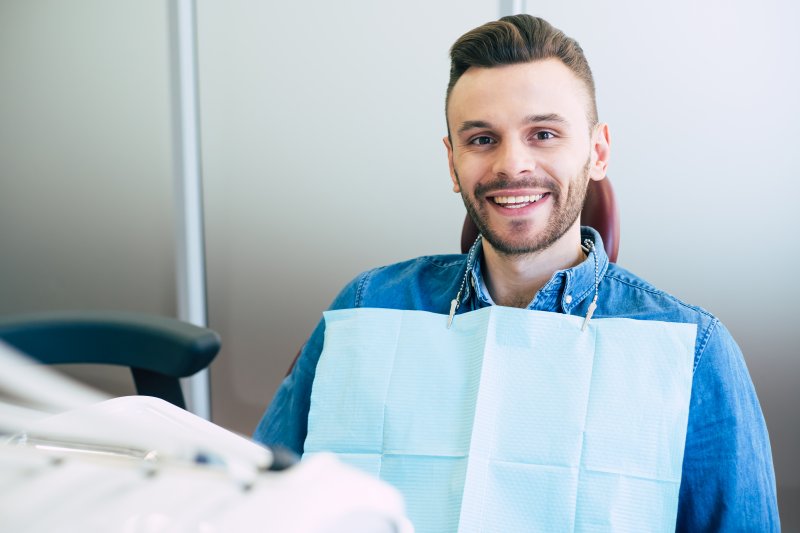 Now that it is January 2022, you may be starting on your list of New Year's Resolutions. If one of them is to improve your oral health, why not call your dentist's office and schedule your next dental checkup? With the help of preventive care, you can ensure that your teeth and gums look and feel great year-round! To help you better understand the benefits of an early visit, here are three reasons to keep in mind.
Your Dental Benefits Renewed
At midnight on December 31, your dental plan and its available benefits renewed. This means any unused funds went back to your insurance carrier, setting your deductible at $0 and restoring a full annual maximum amount. While it might seem as if this isn't necessary "good" news, the important fact to remember is that while you cannot do anything about last year's unused benefits, you can get a jumpstart on what you have available in 2022. If you look at your plan, you're likely to see that your preventive services (i.e., dental checkups and cleanings) are covered at 80-100%. This means you can start the year off right and spend little-to-no money on your dental visit!
Identifying Problems Early On Means Less You Have to Spend
If your dentist discovers you have a cavity, gum disease, or infection early on in the process, you'll find it is worth your while to meet your deductible as soon as possible. Because most deductibles are quite low (i.e., $50), you can start handing more of the cost over to your insurer with each dental visit. While identifying oral health issues in the initial stages can help you avoid more complex treatment later on, you can still receive minor or major restorative care without paying a majority of the cost out of pocket. Instead, by meeting your deductible, your insurance company will pay anywhere from 50-80% of the total cost, allowing you the rest of the year to enjoy better oral health and available funds should you need additional treatment.
You Likely Have More Available Time
The post-holiday season is surprisingly not as busy for many dentists. While many people are still struggling to get over the craziness of the season, you can take advantage of getting an appointment that better fits your schedule. Not to mention, you can look ahead to your next six-month visit and get on the calendar before appointments start to fill up. If your dentist's office is slower at the start of the new year, you can also use this time to ask plenty of questions about your oral health and what you can do to take better care of your smile in 2022.
Your dentist in Weyauwega is ready to see you. Don't wait to kickstart your 2022 oral health improvement plan. By scheduling your dental checkup early in the year, you can get the most out of your dental insurance benefits while also taking better care of your teeth and gums.
About the Author
With more than 40 years of practicing dentistry, Dr. William Twohig has helped numerous patients regain optimal oral function. Promoting preventive dental care and its importance, he encourages all individuals to start 2022 with a dental checkup and cleaning. Not only will it set a positive tone for the new year, but it will allow him to catch problems early on and help patients get the most out of their dental insurance benefits. If it has been a while since your last appointment, visit our website or call (920) 867-3101.
Comments Off

on Why You Should Schedule Your Dental Checkup Early in the Year
No Comments
No comments yet.
RSS feed for comments on this post.
Sorry, the comment form is closed at this time.