April 3, 2022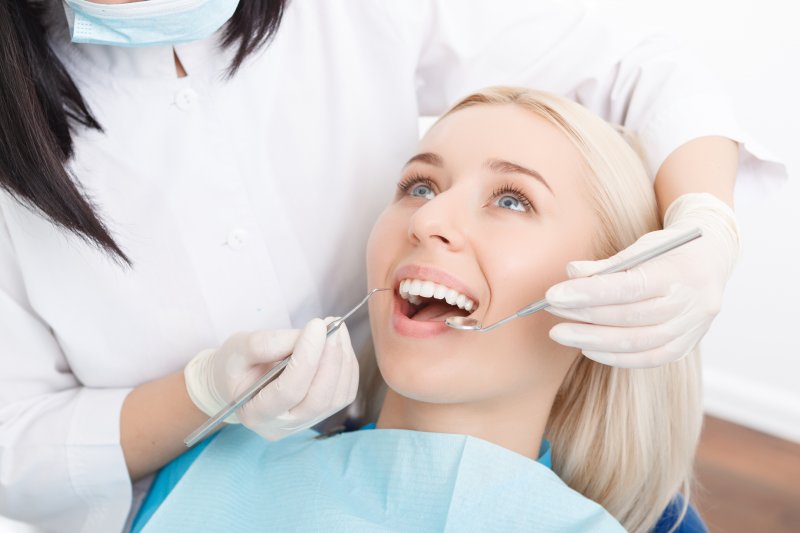 The flowers are blooming, the grass is growing, and the temperatures are slowly rising. Spring is officially here, and if you're like most people, you're looking around the house to survey what needs to stay as well as what needs to go. If you're all about spring cleaning, you might want to consider starting with your teeth. Discover why visiting your dentist for a professional checkup is the best way to enter summer with a healthier smile.
Why Seeing Your Dentist is a Great First Step
If it has been a while since your last dental checkup and teeth cleaning, there's no better time to get in than now. Everyone wants their smiles to look their best, especially when family gatherings, celebrations, vacations, and other exciting events are coming up in the spring and summer months.
Scheduling an appointment to see your dentist in Weyauwega will put you on the right path to ensuring your teeth and gums remain free of any harmful bacteria and particles that can cause tooth decay, gum disease, and cavities. Not to mention, an oral cancer screening can also be beneficial in easing your minds of any possible problems that have life-threatening consequences.
Ways to Spruce Up Your Smile Throughout Spring
When you're in between appointments, there are ways you can improve your oral hygiene routine at home. Keeping our smile in tip-top shape should be a priority no matter if you're cleaning out your closets, clearing your garden, or preparing to dress up for your cousin's wedding this weekend.
If you're ready to tackle your oral health and make your teeth shine, here are a few easy tips to consider:
Buy a new toothbrush – After 3-4 months, there's a good chance the bristles of your toothbrush are worn. Also, bacteria can accumulate over time, and you don't want that continually transferring onto your teeth, so head to the store and spend some time (and money) finding a new toothbrush that meets your needs.
Throw out expired products – Just like you're probably checking for expired food in your pantry, you should also look at your mouthwash and toothpaste to see if it needs to be thrown out. If used past the expiration date, they can become ineffective, so don't be afraid to throw them away and equip your bathroom with new products that will benefit your smile.
Clean your toothbrush holder – While most people know it's important never to keep your toothbrush in a drawer where it's dark and damp, you may not realize it's also necessary to clean your toothbrush holder. Particles in the air can land on your brush as well as its holder, and harmful bacteria can be easily transferred onto your hands and inside your mouth. Take the time to soak it in warm, soapy water before rinsing it out.
Before starting on your spring cleaning at home, make your teeth and gums a priority. Adhering to these tips will help you avoid emergency dental visits and an unhealthy, embarrassing smile.
About the Author
Dr. William Twohig has dedicated the last 20 of his 40 years of practicing dentistry to searching for alternative methods to offer his patients. With a breadth of available services designed to combat tooth decay, gum disease, and other common problems, he can help to improve you and your family's overall health and well-being using natural methods of treatment. To learn what you can do to spruce up your smile, visit our website or call (920) 867-3101.
Comments Off

on Kick Off Spring with Professional Teeth Cleaning
No Comments
No comments yet.
RSS feed for comments on this post.
Sorry, the comment form is closed at this time.