May 1, 2022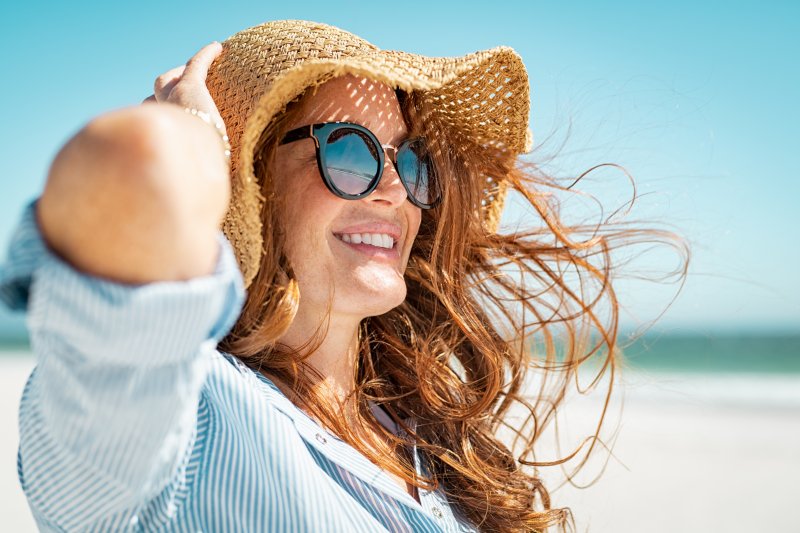 It's that time of year when you log off your work computer, pack your bags, and head out for a family vacation. Whether it's the beach or the mountains that offer the greatest sense of relaxation, there are a few things you need to remember when it comes to your smile. Because dental injuries do not only occur while at home, an emergency dentist explains how to handle these types of situations while you're away.
Pack an Emergency Kit
The first step you should take is to try and avoid a dental emergency altogether. Packing a toothbrush, toothpaste, dental floss, mouthwash, and other necessary products (i.e., interdental brush, wax, dental cement, etc.) can help mitigate potential problems. However, should you suffer any type of injury, make sure you have an emergency kit on hand. This should include everything from gauze, an over-the-counter pain reliever, a container for a lost tooth, dental wax, and plenty of water.
Research Local Dentists Before You Leave
Before leaving on your trip, identify two or three dentist's offices at your destination that offer same-day emergency appointments. This can be helpful should you experience a serious injury. Since you'll be unable to reach your at-home dental professional, you can call one of these offices and inquire about making an appointment to get immediate dental care.
This can help to eliminate timely decisions when faced with a panic-stricken moment. It can also make it more reassuring to know you have a place you can go to receive relief and still be able to enjoy the remainder of your vacation.
Identify the Closest Emergency Room
Depending on where you are traveling, it might simply be easier to just locate the nearest emergency room. If all else fails and there are no dental offices nearby, a local ER can at least offer pain medication to minimize the discomfort you experience. Of course, you should still plan to call your at-home dentist to alert them to the situation. They can go ahead and get you scheduled for an appointment as soon as you return.
Tips Before You Leave
Before you head out on your family vacation, there are a few things to keep in mind that will better prepare your smile for a damage-free getaway:
Visit your dentist for a checkup and cleaning several days or weeks before you leave. This will allow them to catch problems early on and address them.
Make sure your dental insurance will be of help to you should you travel overseas. It may be necessary to purchase a separate plan just in case.
Make sure you follow any instructions provided by your emergency dentist in Weyauwega to minimize discomfort if you are dealing with a toothache or other dental problem.
Be mindful of what you're eating while you're away, as hard foods can cause significant damage to your teeth and gums.
When preparing for your upcoming vacation, make sure you have all the necessary components to safeguard your smile. That way, you can be better prepared should you run into dental trouble along the way.
About the Author
Dr. William Twohig is an emergency dentist who believes in providing timely care to individuals in need. No matter the reason for the dental injury, he and his team can offer immediate treatment to help patients achieve relief from the pain as well as enjoy a damage-free smile. Visit our website or call (920) 867-3101 to learn more.
Comments Off

on What To Do If You Suffer a Dental Injury While On Vacation
No Comments
No comments yet.
RSS feed for comments on this post.
Sorry, the comment form is closed at this time.