October 21, 2018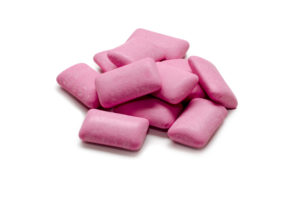 This Halloween season, you may be worried about trick-or-treating leaving your child's smile in danger of tooth decay, gum disease, and other oral health hazards. You don't want to be a spoilsport who says NO to the big night out in costume, but you also don't want to wreck your little one's oral health as a result. Did you know your family dentist actually promotes the use of SOME candy — for adults and kids alike? It's true. Keep reading to learn more about the oral health benefits of what's known as xylitol, and where you can find the candy that will actually promote a cleaner, healthier, and happier smile.
How this Candy Stops Tooth Decay
To understand how xylitol works to protect your teeth against cavities, you first need to know why tooth decay occurs in the first place. It happens when the acids in sugar are allowed to linger in your mouth. Left for too long, they combine with the bacteria that is naturally present in the oral cavity. This dangerous combination makes a home on the tooth enamel, gradually weakening it until a weak spot forms, eventually turning into a hole or "cavity."
Xylitol is a minty natural product which is found in birch trees and certain grasses. It is as sweet as sugar, and also has a low glycemic index which means it is safe for diabetics. The tricky thing about xylitol is that when the decay-causing oral bacteria absorb it, they can't metabolize it — and thus die off before reproducing. Research shows that after 6 months of continued use of xylitol, the harmful bacteria can be totally eliminated from the mouth.
Count the Benefits of Xylitol
This is great news for dentists, adults, and children alike. Everyone likes to enjoy a piece of candy from time to time, and now it seems as though we can do so guilt-free (as long as it's the right kind). Some of the most benefits of xylitol include:
Promotes oral and, by extension, overall health

Tastes delicious

Freshens breath

Enjoyed by kids and adults

Completely natural

Easy to find (more on that below)
Where to Find Xylitol
Xylitol is commonly used for its mint flavor and as a sweetener. It can be found in many forms, including:
Gum

Mints

Chocolates

Taffy

Lollipops

Candies

Fluoride-free toothpaste
Visit these leading websites to learn xylitol's benefits and where to purchase products:
Pick some up in time for Halloween — and indulge guilt-free!
About the Dentist
Dr. William Twohig practices natural and holistic dentistry in Weyauwega, WI. His practice is focused on treating patients naturally to reach whole-body wellness. For more information or to schedule an appointment, please feel free to contact his practice at 920-867-3101!
Comments Off

on A Family Dentist Says Some Candy CAN Be Good for Teeth
No Comments
No comments yet.
RSS feed for comments on this post.
Sorry, the comment form is closed at this time.