July 1, 2019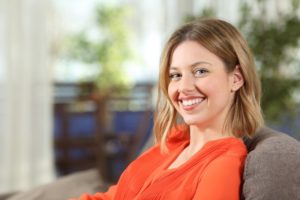 So, you want a dentist who is mindful of more than just your oral health. It's understandable, especially since your body can be easily impacted by the methods used to treat various dental problems. But what do you know about a holistic dentist in Weyauwega? There are some unique styles and techniques used that most people don't know about. As you consider the idea of seeking a holistic dentist, let us help you better understand more about this type of dentistry.
It's About More Than Just Your Mouth
When considering a dentist in Weyauwega, you should understand that it's about more than just your mouth. Yes, your oral health is of the utmost importance, but this type of dentistry also focuses on how certain procedures used to fix your teeth and gums will impact your body in the long term. Many forms of treatment, materials, and even medications used can have lasting effects on your mouth and body. This is why a holistic dentist will consider what is known as the Mouth-Body Connection.
When you arrive in your dentist office, you can expect to have a somewhat lengthy conversation with your dentist about your overall health. Not only will he want to know about what's going on with your teeth and gums, but he'll want to know as much about your medical history as possible. It's also necessary that you divulge information about your diet, lifestyle, emotional, and mental health, as all play a role in your well-being and how best to approach your oral health care needs.
Safer Materials Mean Healthier Outcomes
From fluoride to BPA to mercury, each of these materials poses significant health risks. A holistic dentist will avoid any harsh, toxic chemicals, as well as any dental appliance or cleaning supplies that can be harmful to a patient.
Many dentists who still use mercury fillings believe they last longer, but it should come as no surprise that more and more dental professionals are switching to natural or tooth-colored fillings. Traditional fillings are made with mercury and over time, it can seep into your body. Mercury fillings place additional pressure on the tooth and can ultimately destroy it. The tooth-colored fillings used in holistic dentistry offices consist of a composite resin that matches the material of the tooth.
Another substance, BPA or Bisphenol A, is found in plastic and is used in dental sealants. Its ability to mimic estrogen can throw off a person's hormonal balance. You will find many dentists offering BPA-free sealants nowadays.
Finally, the most praised and common substance is fluoride. Known to be one of the most popular methods of "cavity prevention," a holistic dentist will avoid fluoride because too much of it can be toxic to the body. Children and adults can contract fluorosis, which is a dangerous condition that occurs when too much fluoride is ingested. Only when necessary will a holistic dentist prescribe fluoride.
Integrative Medicine Offers a Fuller Approach
It's important to remember that just because a holistic dentist does things differently doesn't mean they don't see some of the benefits of traditional dentistry methods. This is where integrative medicine comes in. By combining traditional solutions with other forms of therapy, patients receive a more thorough form of care.
Most times, holistic dentists will try to avoid invasive procedures by offering an alternative in the form of natural remedies or preventative measures. X-rays do not occur frequently, and patients will be less likely to receive a root canal, dental crown, or other traditional dentistry services. However, that's not always the case. If you are unsure of what your dentist offers, check with your dental team.
Making the switch to a holistic dentist is a great decision. Not only will your oral health be considered but so will your overall well-being. In some way, everything is connected, which means we must think about how we treat problems associated with the mouth, so it doesn't negatively impact our body.
About the Author
Dr. William Twohig, DDS, has dedicated the last 20 of his 40 years of practicing dentistry searching for alternative methods to offer his patients. Working with a large group of natural practitioners, chiropractors, acupuncturists, traditional doctors, and specialists, he and his staff practice a natural and holistic approach. He offers a wide range of care including preventative, periodontal and gum disease treatment, emergency care, restorative dentistry, aesthetic dentistry, ozone dentistry, dental implants, and dentures. To find out how we can help you, visit our website or call (920) 867-3101.
Comments Off

on Here Are 3 Things to Know When Considering a Holistic Dentist in Weyauwega
No Comments
No comments yet.
RSS feed for comments on this post.
Sorry, the comment form is closed at this time.